Four charities to benefit from community partnerships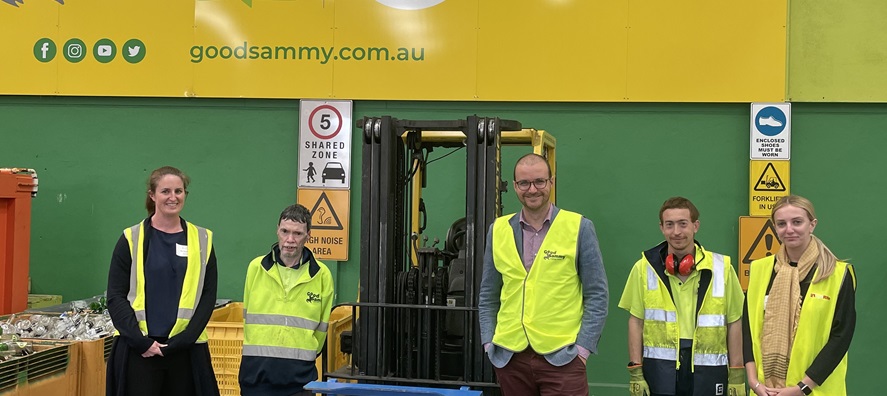 Two new partnerships established with Good Sammy and Asthma WA
Existing partnerships with charities OzHarvest and St Catherine's College have been renewed for another year
VenuesWest Community Partner Program supports local charities with a range of benefits
Charity organisations will receive a major boost thanks to the VenuesWest Community Partner Program, which is now in its seventh year.
These invaluable partnerships increase the reach of VenuesWest across Western Australia each year.
New additions, Good Sammy and Asthma WA, will reap the rewards of a two-year partnership while existing charities, OzHarvest and St Catherine's College, have been renewed for 2022/23.
Good Sammy creates employment opportunities and pathways for people with disability.
Through their large network of social enterprises, Good Sammy is able to offer a broad range of jobs and work experience placements for people of all abilities, and service the needs of the wider WA business community.
Asthma WA provides education and support for people with asthma and those around them, with an aim to lead the education and empowerment of Western Australians to take control of their respiratory health.
OzHarvest is Australia's leading food rescue organisation, delivering more than 100 tonnes of quality excess food each month to more than 90 charitable agencies across WA.
Through the Containers for Change scheme, VenuesWest has recently donated $2,385 to OzHarvest for the 2021/22 financial year.
St Catherine's College 'Dandjoo Darbalung' program provides various community and support services for Aboriginal and Torres Strait Islander students in Perth.
Earlier this year, VenuesWest unveiled the Indigenous artwork created by staff in collaboration with St Catherine's College students.
VenuesWest has farewelled Fair Game and Mentally Healthy WA, and thanked them for their ongoing contribution during their partnerships.
Fair Game will continue to be supported by VenuesWest with donation bins across five different venues to encourage donations of recycled sporting equipment from customers and staff.
Comments attributed to Acting Sport and Recreation Minister Simone McGurk:
"The Community Partner Program champions the goals of four WA charities and provides significant benefits so they can continue to assist our community.
"I hope that the benefits of this program create a long lasting impact for those who need it the most.
"The partnerships with these incredible charities will help drive awareness of the important work they are doing and build positive connections within the community."