92%
Customer Satisfaction Rate
Above based on 2022-2023 figures.
Optus Stadium is the home of sport and entertainment in WA and arguably Perth's favourite venue.
Employing a fans-first approach to its design, the multi-purpose 60,000 seat stadium provides an exceptional event atmosphere accommodating AFL, cricket and entertainment events with drop-in seats adding flexibility to host rugby union and league, and soccer (football). The venue is the third largest capacity stadium in Australia and is designed to allow a capacity of 70,000 for concerts. Optus Stadium is proudly home to AFL clubs, West Coast Eagles and the Fremantle Dockers as well as BBL team, Perth Scorchers.
The surrounding Stadium Park precinct provides year-round access for visitors of all ages to enjoy the nature playgrounds and public parkland facilities, complete with views of the picturesque Swan River and Perth city in the west and the foothills in the east. The venue has won multiple awards including gaining recognition for the 'Most Beautiful Stadium in the World' in the Prix Versailles international architecture awards a year after its inception, and was also awarded the prestigious 'Venue of the Year' at the international 2022 Stadium Business Awards. The venue is operated by VenuesLive who have welcomed over 5 million fans to the venue to date.
SPORTS AVAILABLE AT The stadium INCLUDE:
AFL

Cricket

Soccer

Rugby Union

Rugby League
VENUE FEATURES
The commitment to a 'fans first' stadium has resulted in an innovative design that makes it compatible to host a range of major sporting and entertainment events.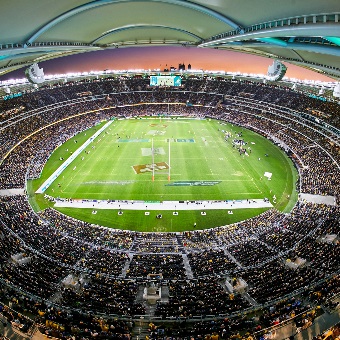 Multi-purpose Stadium
Compatible to host a range of major sporting and entertainment events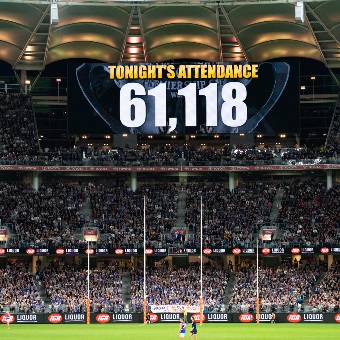 Largest super screens in Australia
At 340sqm, these screens can't be missed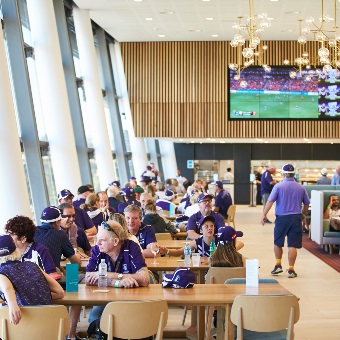 Over 1000 TV Screens
Strategically located throughout the interior of the Stadium so fans never miss the action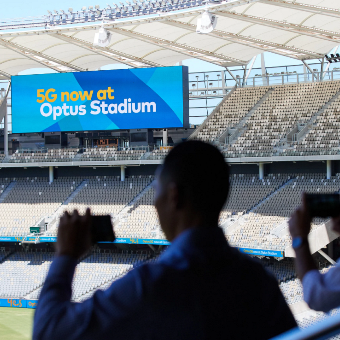 5G Coverage throughout the venue
Enjoy super-fast 5G on your device for more reliable coverage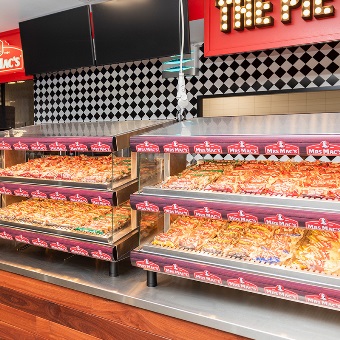 Food & Beverage Outlets
More than 50 outlets provided across the venue to suit all tastebuds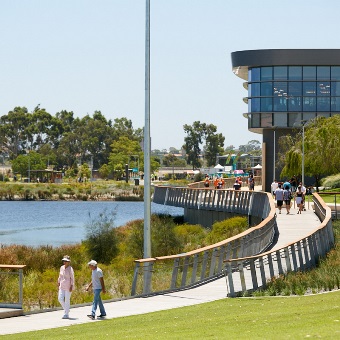 Stadium Park
Offering playgrounds, restaurants, public art, picnic and BBQ facilities plus walking and cycle tracks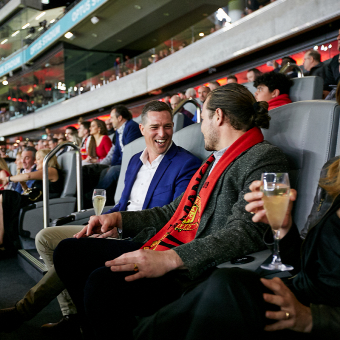 Premium Hospitality
Enjoy the best seat in the house and take your experience to the next level with corporate packages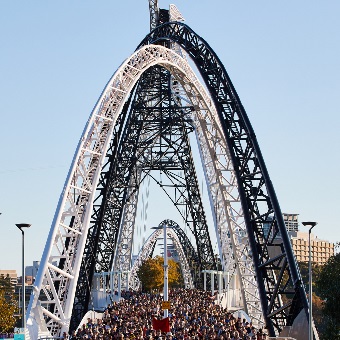 Matagarup Bridge
A pedestrian bridge crossing over the Swan River directly to Optus Stadium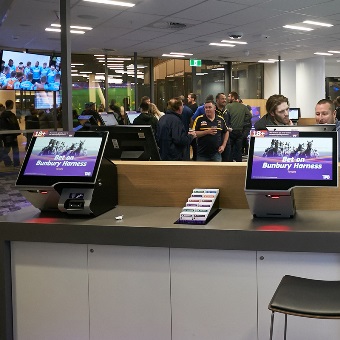 TABtouch
The state-of-the-art TABtouch betting outlet is located on Level 1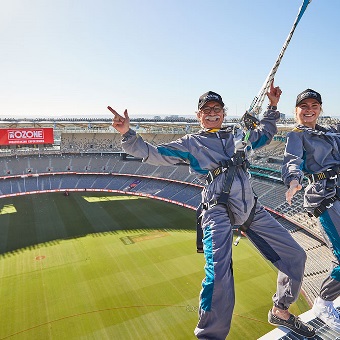 Vertigo Rooftop Experience
Fans can step off the roof and walk out beyond the edge of the stadium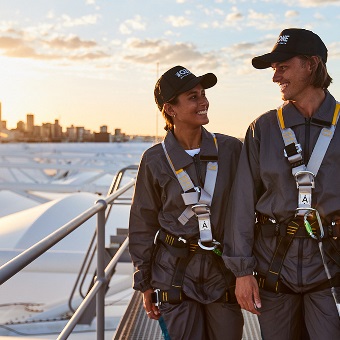 Halo Rooftop Tours
A unique perspective of Perth and a bird's eye view from the top of the stadium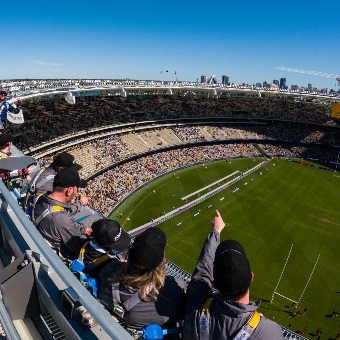 Gameday Rooftop Experience
Experience your favourite event from the highest seats in the house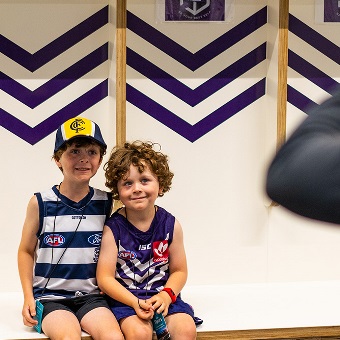 Stadium Tours
Go behind the scenes and feel like a VIP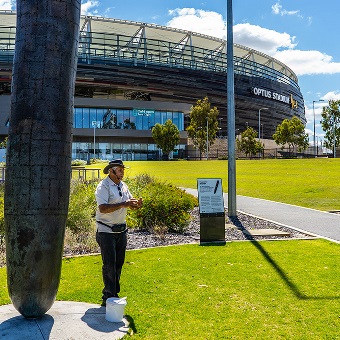 Aboriginal Cultural Tours
Learn how the stadium was carefully designed with input from the Whadjuk Working Party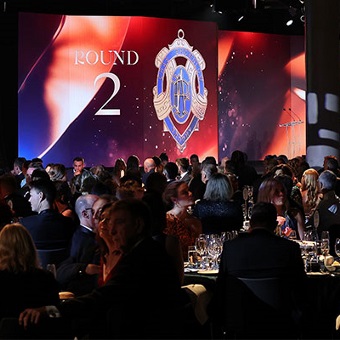 Balls, Banquets & Gala Dinners
Guests enjoy a spectacular evening with an award-winning dining experience and stunning views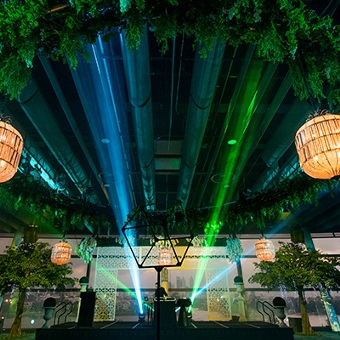 Cocktail Parties
Offering the best venue spaces and menus to match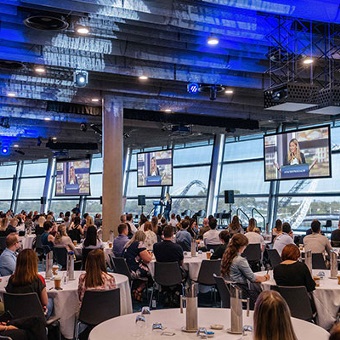 Conferences
With state-of-the-art technology, natural light, delicious all-day catering and comfortable chairs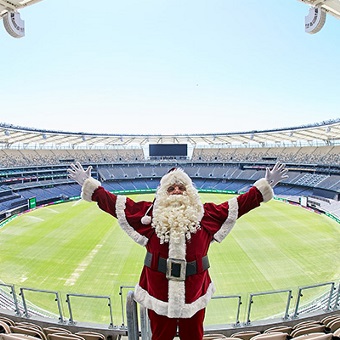 End-Of-Year Parties
The stadium can host between 15 - 2000 guests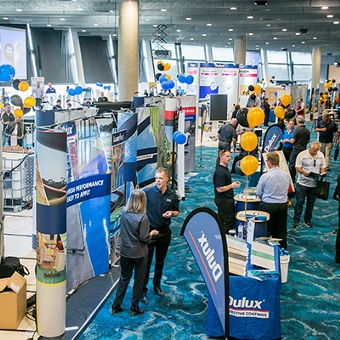 Expos & Trade Shows
The versatility of Optus Stadium will make sure your next expo has maximum impact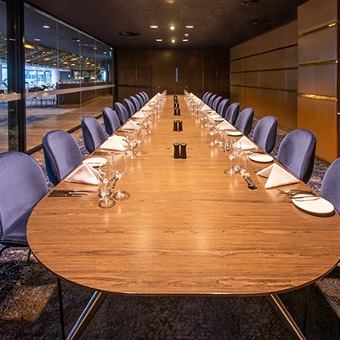 Meetings & Seminars
Choose between 101 private suites and several small-to-medium sized function rooms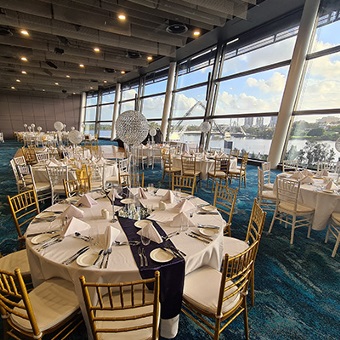 School Balls
With multiple vibrant school ball function spaces available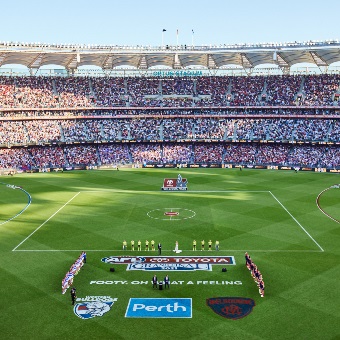 AFL Grand Final
A once in a lifetime event with 61,118 fans in attendance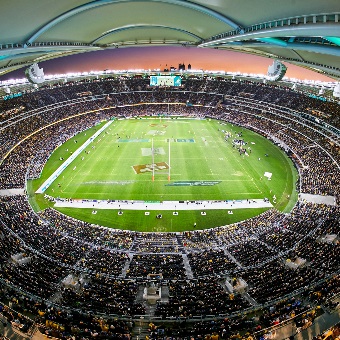 State of Origin
1/3 games held at Optus Stadium each year since 2019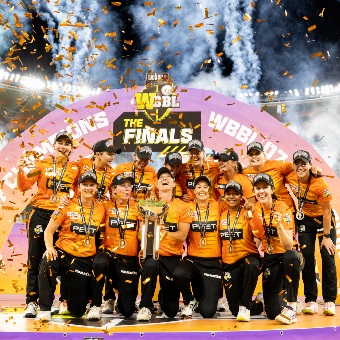 WBBL Grand Final
The first time the WBBL decider has been held at the stadium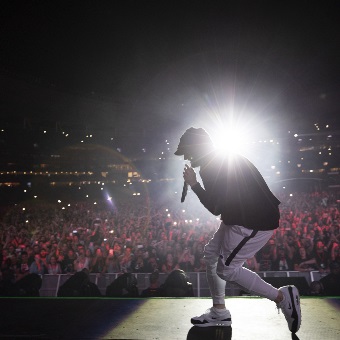 Eminem
The "rap god's" first Perth show sold 60,500 tickets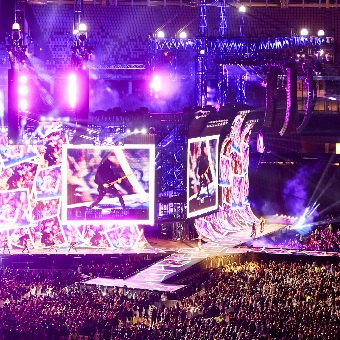 Taylor Swift
Her Reputation Tour saw a 50,000-strong crowd in 2018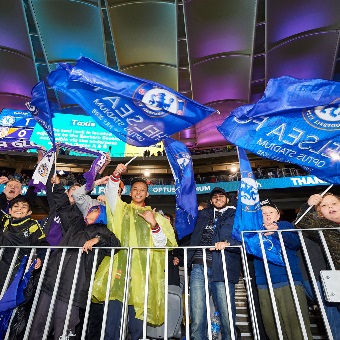 Chelsea Football Club
English football royalty played a showpiece event against Perth Glory in 2018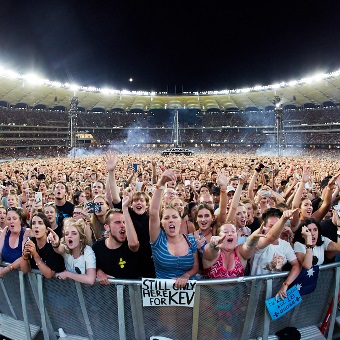 Ed Sheeran
The first performer to grace the stage at Optus Stadium and to the biggest ever attendance, 62,622 fans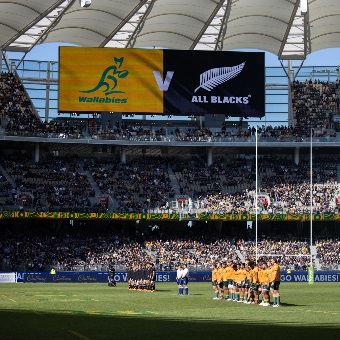 Bledisloe Cup
One of our favourite international rugby events featuring the Wallabies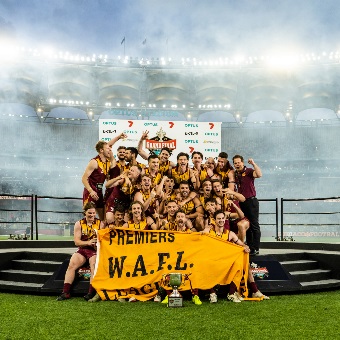 WAFL Grand Final
The WAFL grand final brings record breaking crowds for the league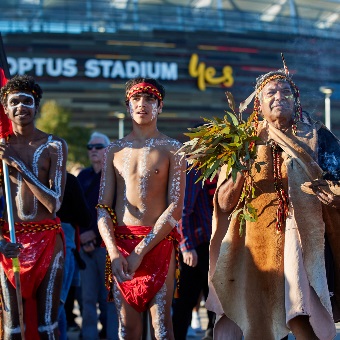 AFL Dreamtime Match
A historic Dreamtime clash to remember which took less than 24 hours to sell out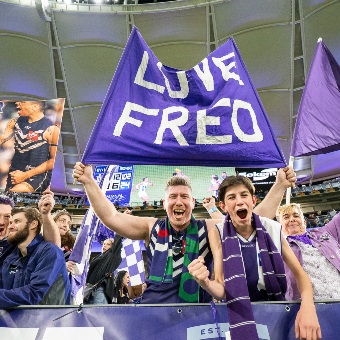 Fremantle Dockers
The official home ground for Fremantle Dockers FC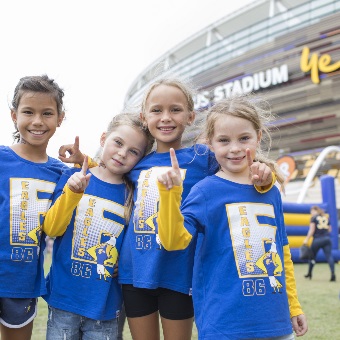 West Coast Eagles
The official home ground for West Coast Eagles FC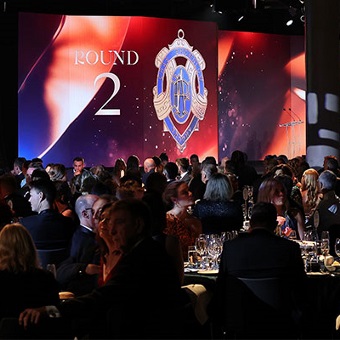 Balls, Banquets & Gala Dinners
Guests enjoy a spectacular evening with an award-winning dining experience and stunning views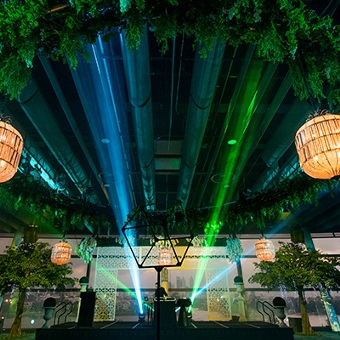 Cocktail Parties
Offering the best venue spaces and menus to match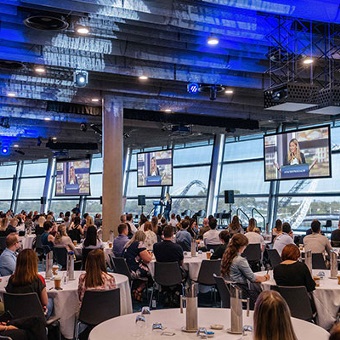 Conferences
With state-of-the-art technology, natural light, delicious all-day catering and comfortable chairs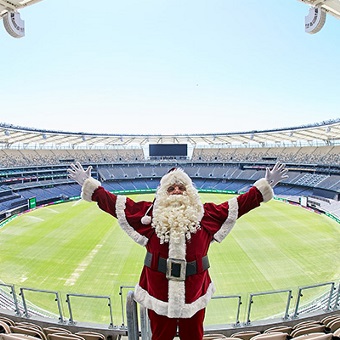 End-Of-Year Parties
The stadium can host between 15 - 2000 guests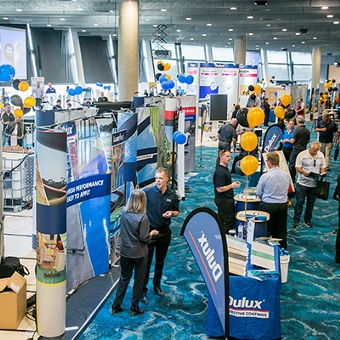 Expos & Trade Shows
The versatility of Optus Stadium will make sure your next expo has maximum impact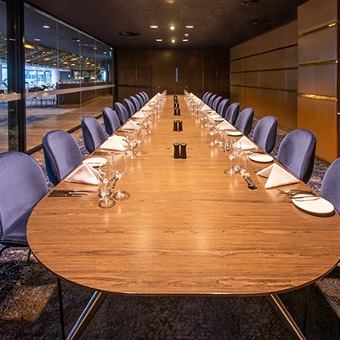 Meetings & Seminars
Choose between 101 private suites and several small-to-medium sized function rooms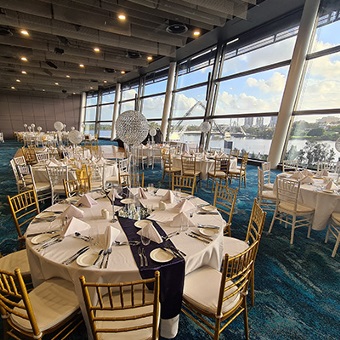 School Balls
With multiple vibrant school ball function spaces available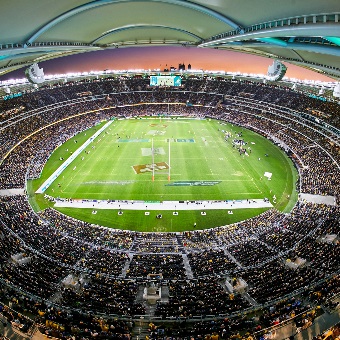 Multi-purpose Stadium
Compatible to host a range of major sporting and entertainment events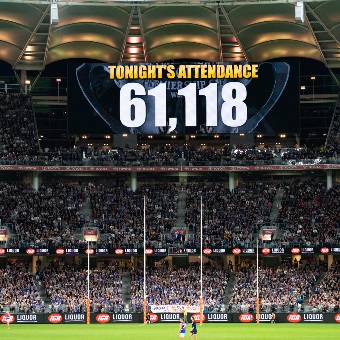 Largest super screens in Australia
At 340sqm, these screens can't be missed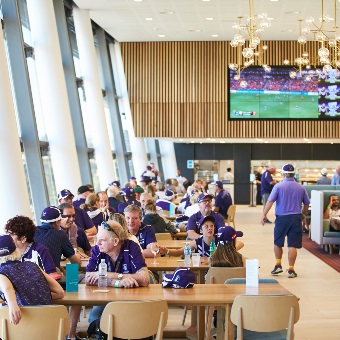 Over 1000 TV Screens
Strategically located throughout the interior of the Stadium so fans never miss the action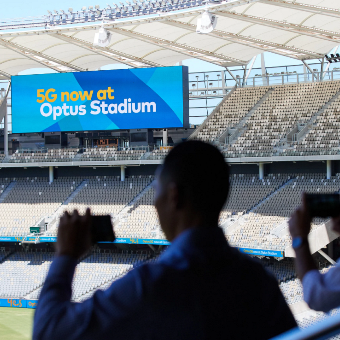 5G Coverage throughout the venue
Enjoy super-fast 5G on your device for more reliable coverage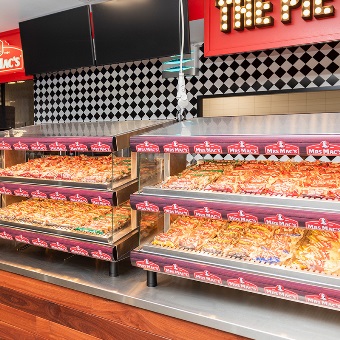 Food & Beverage Outlets
More than 50 outlets provided across the venue to suit all tastebuds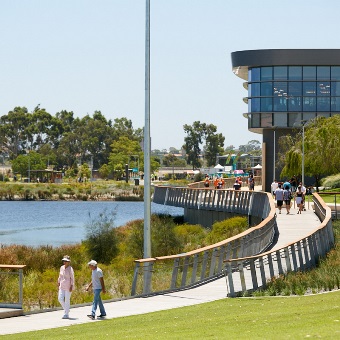 Stadium Park
Offering playgrounds, restaurants, public art, picnic and BBQ facilities plus walking and cycle tracks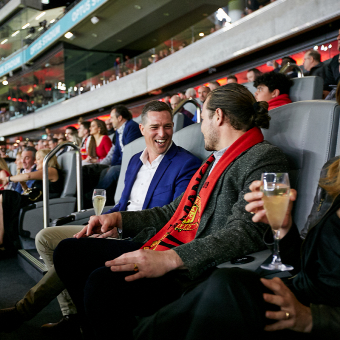 Premium Hospitality
Enjoy the best seat in the house and take your experience to the next level with corporate packages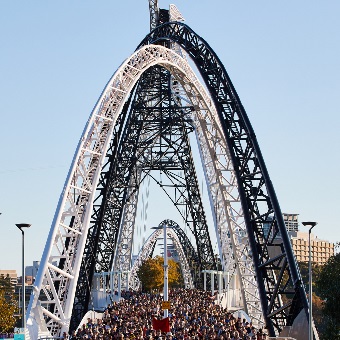 Matagarup Bridge
A pedestrian bridge crossing over the Swan River directly to Optus Stadium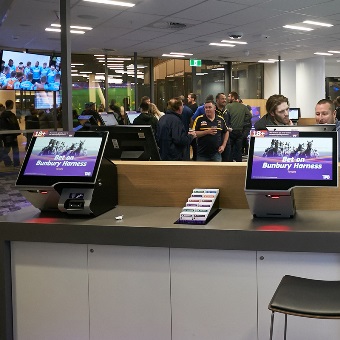 TABtouch
The state-of-the-art TABtouch betting outlet is located on Level 1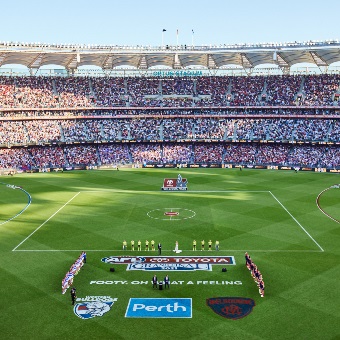 AFL Grand Final
A once in a lifetime event with 61,118 fans in attendance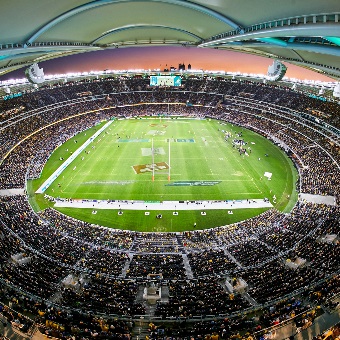 State of Origin
1/3 games held at Optus Stadium each year since 2019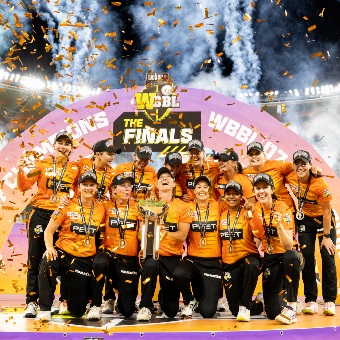 WBBL Grand Final
The first time the WBBL decider has been held at the stadium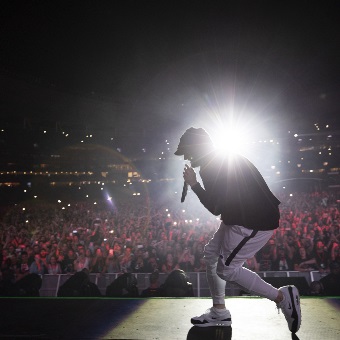 Eminem
The "rap god's" first Perth show sold 60,500 tickets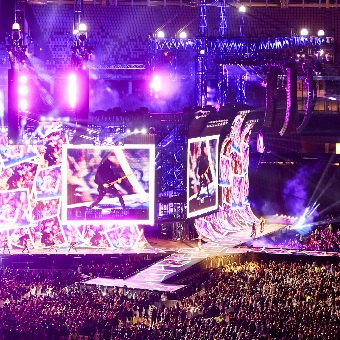 Taylor Swift
Her Reputation Tour saw a 50,000-strong crowd in 2018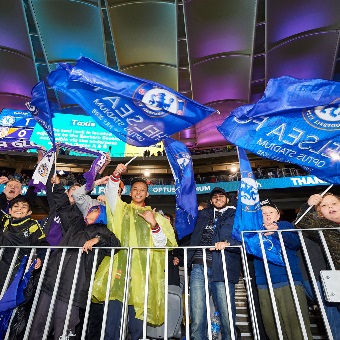 Chelsea Football Club
English football royalty played a showpiece event against Perth Glory in 2018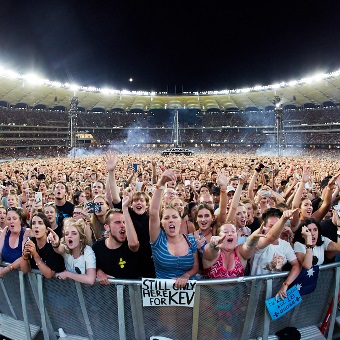 Ed Sheeran
The first performer to grace the stage at Optus Stadium and to the biggest ever attendance, 62,622 fans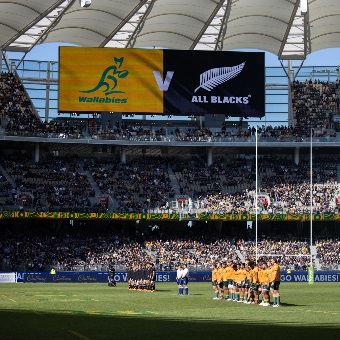 Bledisloe Cup
One of our favourite international rugby events featuring the Wallabies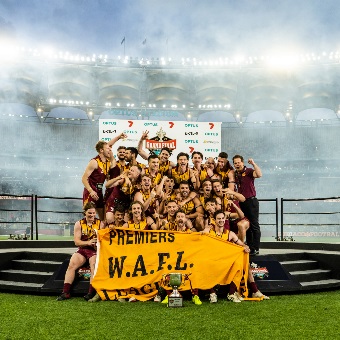 WAFL Grand Final
The WAFL grand final brings record breaking crowds for the league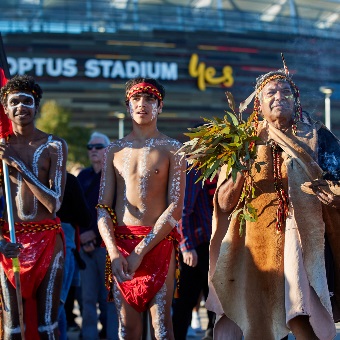 AFL Dreamtime Match
A historic Dreamtime clash to remember which took less than 24 hours to sell out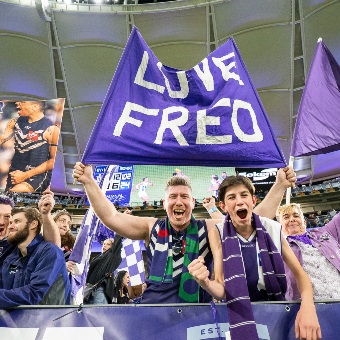 Fremantle Dockers
The official home ground for Fremantle Dockers FC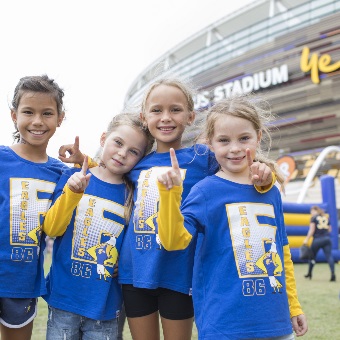 West Coast Eagles
The official home ground for West Coast Eagles FC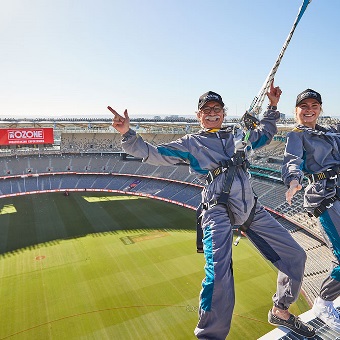 Vertigo Rooftop Experience
Fans can step off the roof and walk out beyond the edge of the stadium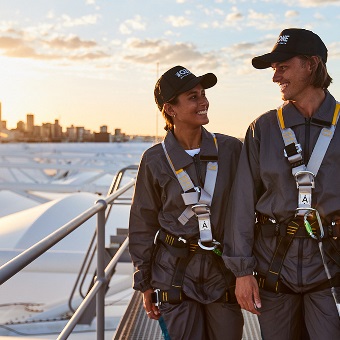 Halo Rooftop Tours
A unique perspective of Perth and a bird's eye view from the top of the stadium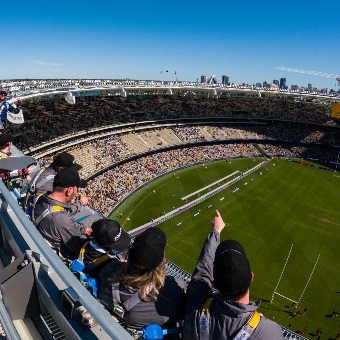 Gameday Rooftop Experience
Experience your favourite event from the highest seats in the house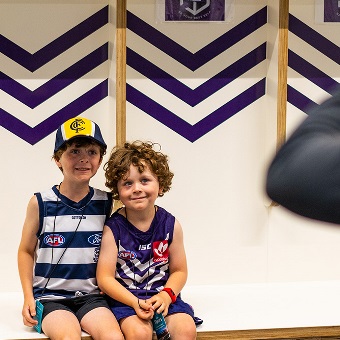 Stadium Tours
Go behind the scenes and feel like a VIP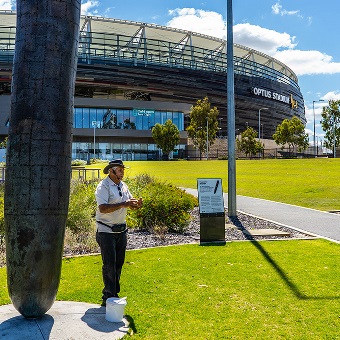 Aboriginal Cultural Tours
Learn how the stadium was carefully designed with input from the Whadjuk Working Party