85%
Customer Satisfaction Rate
Above based on 2022-2023 figures.
HBF Park is Perth's only rectangular stadium, home to Perth Glory FC and the Western Force.
The venue serves as the competition base for the high-performance sporting codes of Rugby League, Rugby Union and Soccer as well as hosting a range of world-class concert events where it can hold up to 35,000 fans. Located close to Perth's centre, the land was first established as a public reserve in 1904 before being developed with the main ground several years later. The venue is currently undergoing a major $32 million upgrade to improve its facilities ahead of the 2023 FIFA Women's World Cup, while also enabling further temporary fit outs for the World Cup games.
SPORTS AVAILABLE AT THIS VENUE INCLUDE:
Soccer

Rugby Union

Rugby League
GET IN TOUCH TODAY
Complete some basic details and we'll get in touch
Contact HBF Park
Had experience with this venue? Let us know your thoughts, we'd love to hear from you:

Submit your feedback
VENUE FEATURES
This state-of-the art rectangular stadium provides world class sporting and concert facilities to all fans.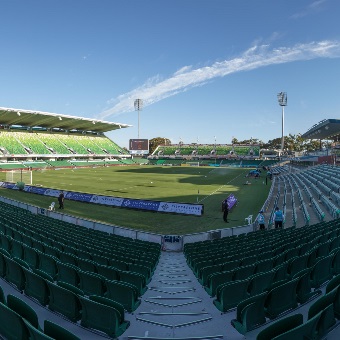 World class pitch
Perth's state-of-the art rectangular stadium with a brand new pitch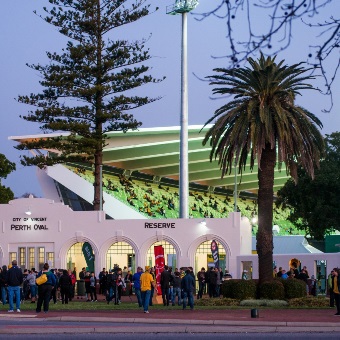 Front entrance
We've kept the historic North West Gates of Perth Oval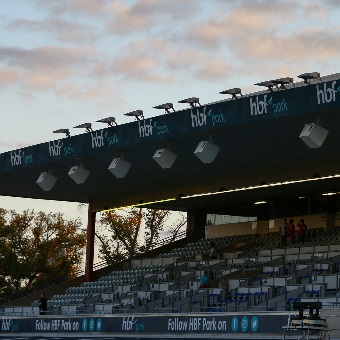 West Open Boxes
For the premium match day experience, positioned within our prestigious Western Grandstand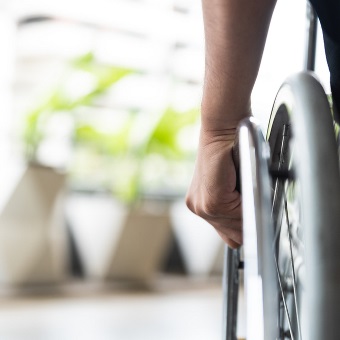 Mobility Impaired Options
We ensure everyone has a great event experience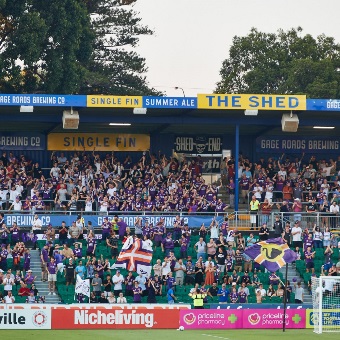 'The Shed' standing area
This standing area is infamous for having the best atmosphere in the stadium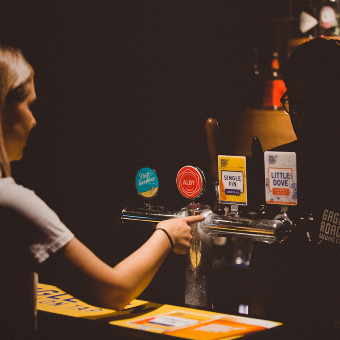 Food & beverage outlets
HBF Park offers a variety of delicious food and drinks for you to enjoy during your next event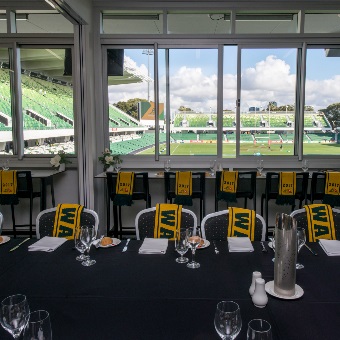 Function spaces
HBF Park is the perfect venue in Perth to host your next event
Corporate Hospitality
Enjoy the best seats in the house with a range of function packages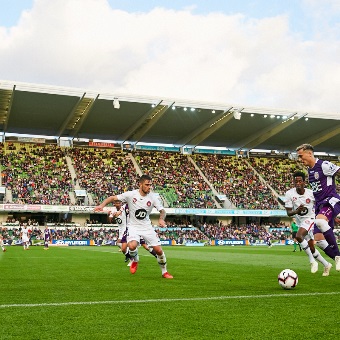 Perth Glory
Our facilities are home to WA's state A-League football club
Western Force
We're home to WA's professional rugby union team, Western Force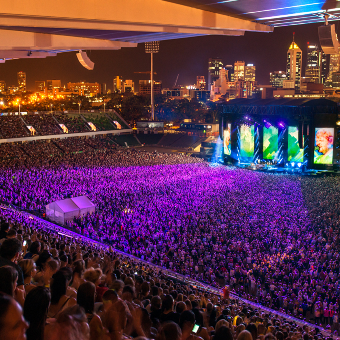 Ed Sheeran
The performer broke Perth's stadium record back in 2015 with 32k fans attending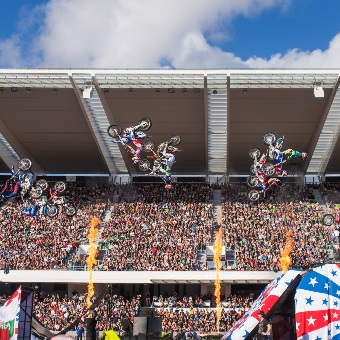 Nitro Circus
This adrenalin fueled event featured the biggest ramps ever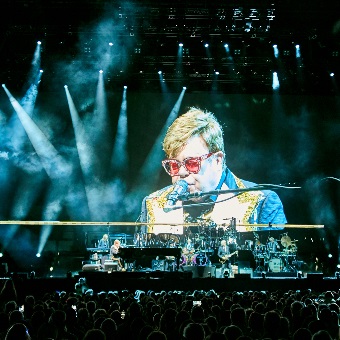 Elton John
Elton graced us with his extravagant Farewell Yellow Brick Road tour in 2019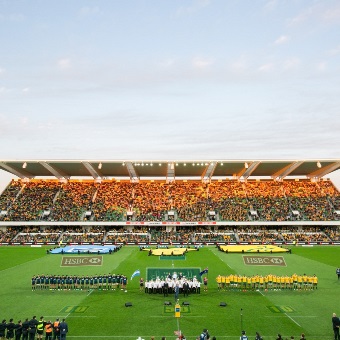 Wallabies
The Australia national rugby union team, the Wallabies won against Argentina in 2016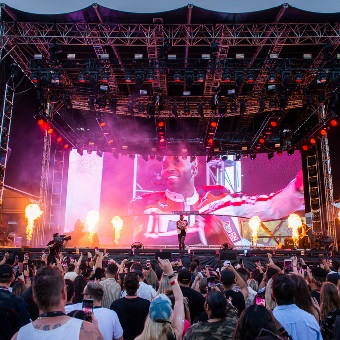 RNB Fridays
The annual concert series brings together the most iconic RNB and hip-hop artists from across eras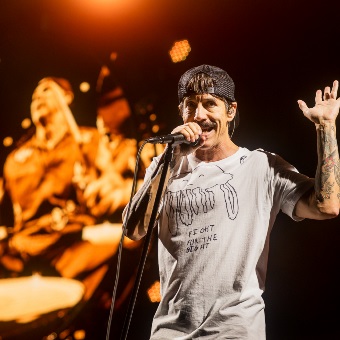 Red Hot Chili Peppers
Almost 33,000 fans experienced the magic that is the Red Hot Chili Peppers in 2019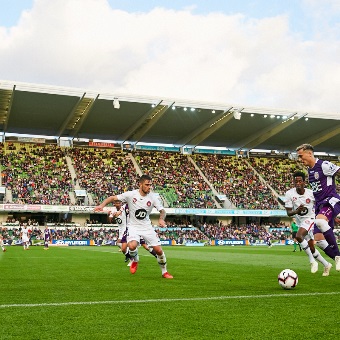 Perth Glory
Our facilities are home to WA's state A-League football club
Western Force
We're home to WA's professional rugby union team, Western Force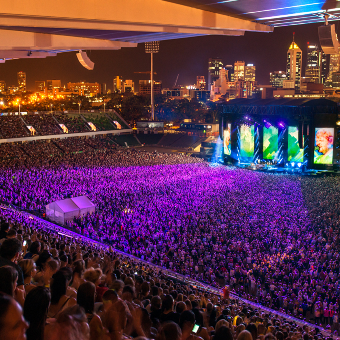 Ed Sheeran
The performer broke Perth's stadium record back in 2015 with 32k fans attending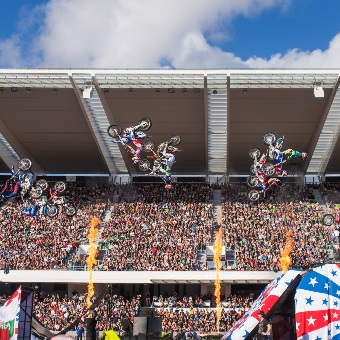 Nitro Circus
This adrenalin fueled event featured the biggest ramps ever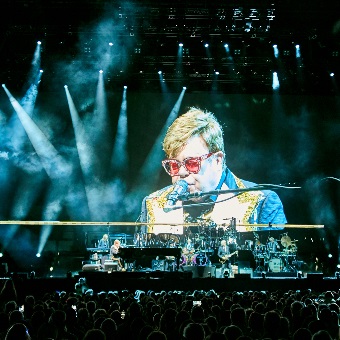 Elton John
Elton graced us with his extravagant Farewell Yellow Brick Road tour in 2019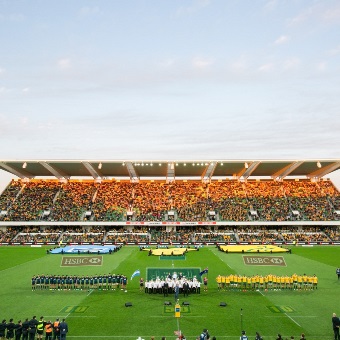 Wallabies
The Australia national rugby union team, the Wallabies won against Argentina in 2016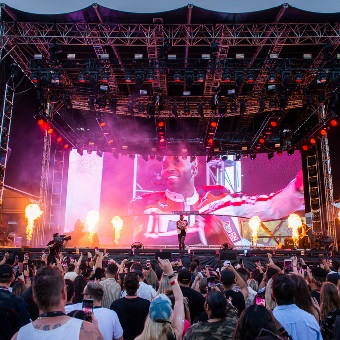 RNB Fridays
The annual concert series brings together the most iconic RNB and hip-hop artists from across eras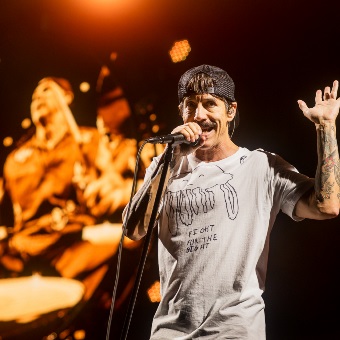 Red Hot Chili Peppers
Almost 33,000 fans experienced the magic that is the Red Hot Chili Peppers in 2019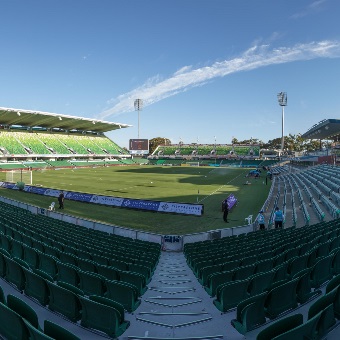 World class pitch
Perth's state-of-the art rectangular stadium with a brand new pitch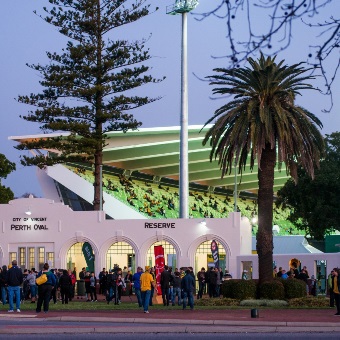 Front entrance
We've kept the historic North West Gates of Perth Oval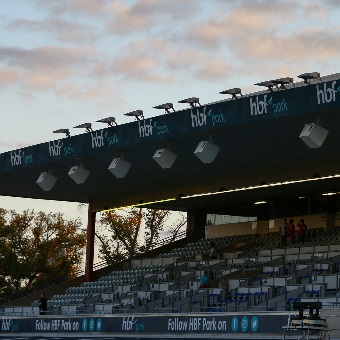 West Open Boxes
For the premium match day experience, positioned within our prestigious Western Grandstand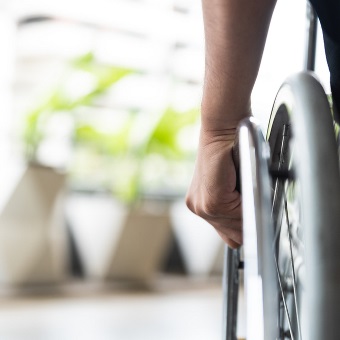 Mobility Impaired Options
We ensure everyone has a great event experience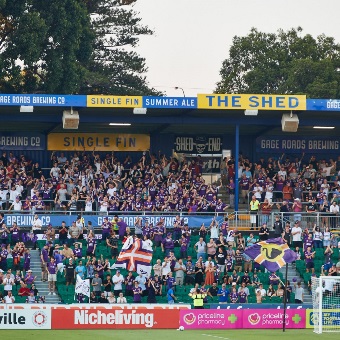 'The Shed' standing area
This standing area is infamous for having the best atmosphere in the stadium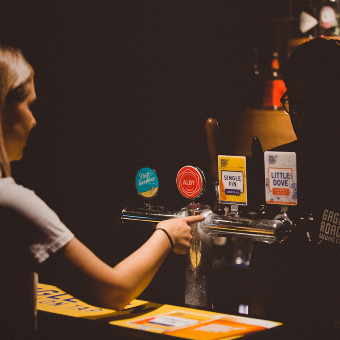 Food & beverage outlets
HBF Park offers a variety of delicious food and drinks for you to enjoy during your next event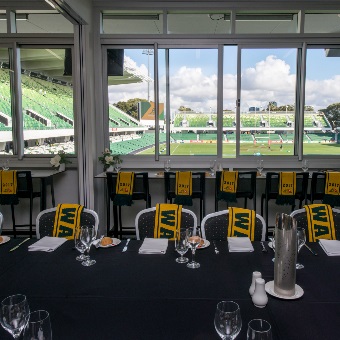 Function spaces
HBF Park is the perfect venue in Perth to host your next event
Corporate Hospitality
Enjoy the best seats in the house with a range of function packages