Supporting WA athletes competing at the Commonwealth Games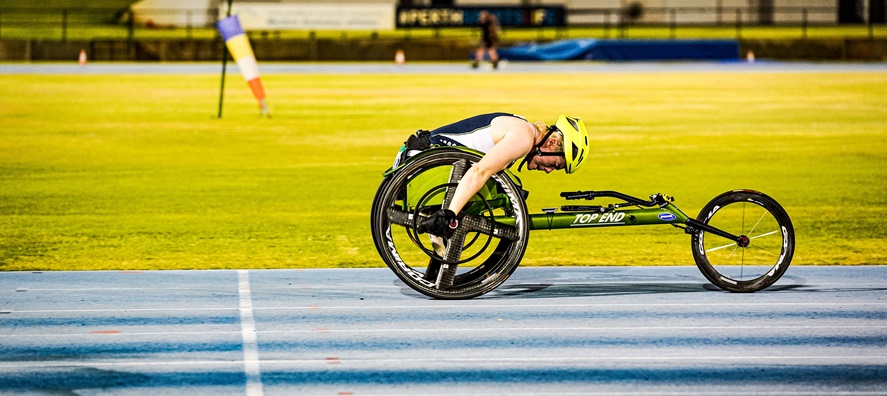 The Birmingham 2022 Commonwealth Games begin on Friday 29 July (local time) and VenuesWest will be celebrating the journeys and successes of all WA selected athletes.
53 WA athletes have been selected to the Australian team, including 46 receiving direct support from the WA Institute of Sport (WAIS) many of who train and compete at VenuesWest venues.
VenuesWest plays a key role in championing the dreams of local athletes, from providing facilities for grassroots sport participants through to high performance athletes competing on the world stage.
Since launching the Brand Ambassador program in 2017, 16 of WA's best athletes have benefitted from the program. Eight of these athletes will compete in Birmingham, including current Ambassador Robyn Lambird in the 100m T34, an event that she claimed Bronze in at the 2020 Tokyo Olympic Games.
Former Ambassadors competing at the Games are Brianna Throssell, Nina Kennedy, Sarah Edmiston, Nikita Hains, Courtney Bruce, Conor Leahy and Amber Merritt.
VenuesWest is proud to support all WA athletes travelling to Birmingham, especially those supported by WAIS, our current and former Ambassadors, and those who train and compete in our venues.
HBF Stadium
Nikita Hains (Diving)
Maddison Keeney (Diving)
Alex Saffy (Swimming)
Brianna Throssell (Swimming)
Kieren Pollard (Swimming)
Holly Barratt (Swimming)
Josh Yong (Swimming)
Zac Incerti (Swimming)
Josh Edwards-Smith (Swimming)
WA Athletics Stadium
Nina Kennedy (Athletics)
Kurtis Marschall (Athletics)
Rhiannon Clarke (Athletics)
Sarah Edmiston (Athletics)
Robyn Lambird (Athletics)
Ella Pardy (Athletics)
Madison de Rozario (Athletics)
Peter Bol (Athletics)
Angus Armstrong (Athletics)
Matthew Ramsden (Athletics)
Declan Tingay (Athletics)
Julian Konle (Athletics)
Bendat Basketball Centre
Lauren Scherf (Basketball)
Jesse Wagstaff (Basketball)
Greg Hire (Basketball)
Daniel Johnson (Basketball)
Amber Merritt (Wheelchair Basketball)
Georgia Inglis (Wheelchair Basketball)
Jake Kavanagh (Wheelchair Basketball)
SpeedDome
Matthew Richardson (Cycling)
Conor Leahy (Cycling)
Luke Zacaria (Cycling)
Luke Durbridge (Cycling)
Gold Netball Centre
Courtney Bruce (Netball)
Sunday Aryang (Netball)
WAIS High Performance Service Centre
Paul Burnett (Beach Volleyball)
Caitlin Parker (Boxing)
Alex Winwood (Boxing)
Aleisha Power (Hockey)
Karri Somerville (Hockey)
Penny Squibb (Hockey)
Shanea Tonkin (Hockey)
Georgia Wilson (Hockey)
Aran Zalewski (Hockey)
Tom Wickham (Hockey)
Jake Harvie (Hockey)
Kristina Krstic (Lawn Bowls)
Ben Wright (Para-Powerlifting)
Suamili Nanai (Weightlifting)
Tom Barns (Wrestling)

VenuesWest owns and manages Western Australia's best sport and entertainment venues on behalf of the State Government with a portfolio currently consisting of 13 venues, including the WAIS High Performance Centre, RAC Arena and Optus Stadium.