Optus Stadium finds Number One Fan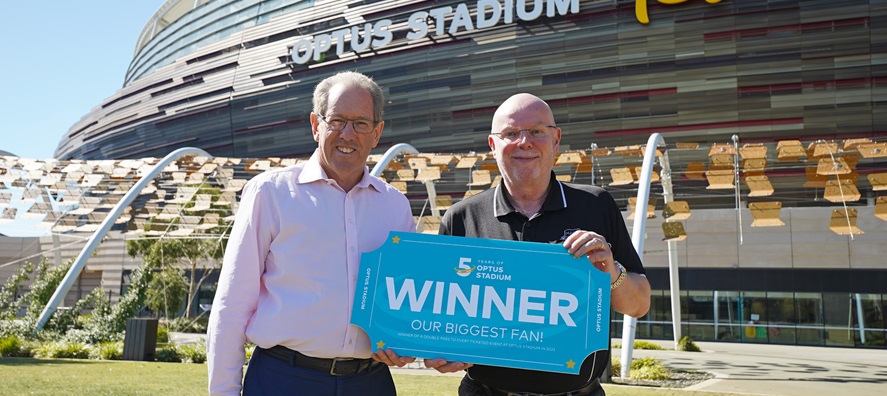 Optus Stadium has awarded the title of Number One Fan this week to a very lucky winner. They have received their golden ticket to the venue, granting them a double pass to every major event in 2023.
The competition ran for 2 weeks in January to celebrate 5 years since Optus Stadium opened its doors.
Entrants were asked to describe their favourite memory at the venue in 25 words or less. This was the winning entry:
From our first visit on open day our family has enjoyed so many firsts! First concert, ODI, AFL game, AFL final, AFL Grand Final, Manchester United, and also being able to share my Grandson's first AFL , EPL and BBL games. Thanks for allowing us to create precious memories!