International cricket just the ticket this summer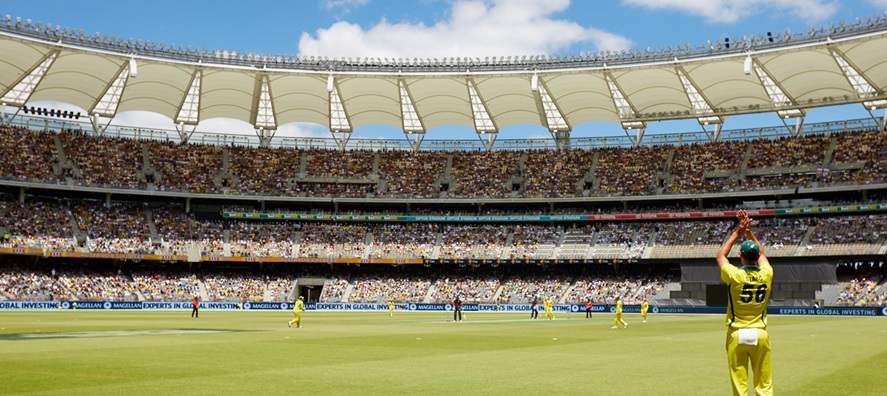 Perth to host Australia v England T20 International match early October
T20 World Cup matches happening in Perth late October, including India v South Africa
Summer opener of Australia v West Indies first Test in November at Optus Stadium

Tickets to see men's international cricket return to Perth for the first time since 2019 are now on sale, with the first match on the calendar a T20 clash between old rivals Australia and England in early October.
Sports and Recreation Minister David Templeman announced that as at 1.00pm (WST) Friday 22 July, cricket fans can secure seats to watch the following International Cricket Australia fixtures at Perth's world-class Optus Stadium:
Australia v England T20I game on Sunday 9 October 2022; and
the first Test of the summer season between Australia and the West Indies 30 November to 4 December 2022.
The tickets can be bought via Ticketmaster at https://www.ticketmaster.com.au/cricket.

Tickets for the ICC Men's T20 World Cup 2022 in Perth from 22-30 October had already been available for purchase at t20worldcup.com as Australia prepares to defend the title.
Unfortunately, a planned One Day International Series versus South Africa in January 2023 had to be cancelled due to Cricket South Africa's withdrawal. However, the gain is that under a revised 2022-23 international schedule, the T20I match against England - previously due to be played in Brisbane at the Gabba - will now delight spectators in the atmospheric world-class Optus Stadium in Perth.
Comments attributed to Sport and Recreation Minister David Templeman:
"This summer is going to be epic for Perth and WA cricket fans. For the first time since 2019 we host men's international cricketing sides, bringing in players and fans from overseas and interstate, and providing a spectacle for local supporters.
"What better way to warm up than a T20I match between historic rivals Australia and England at the world's best sporting ground - Optus Stadium. The Barmy Army should prepare to be wowed.
"Western Australia is hosting the country's first Test of the summer season at Optus Stadium, as Australia takes on the Windies, as well as an exciting series of T20 World Cup games before that.
"I'm excited international cricket will be back in our State in three months' time."