Get to know our swim instructor Lotti
Meet Swim School instructor Lotti. Lotti loves seeing swimmers progress their confidence and skill in the water.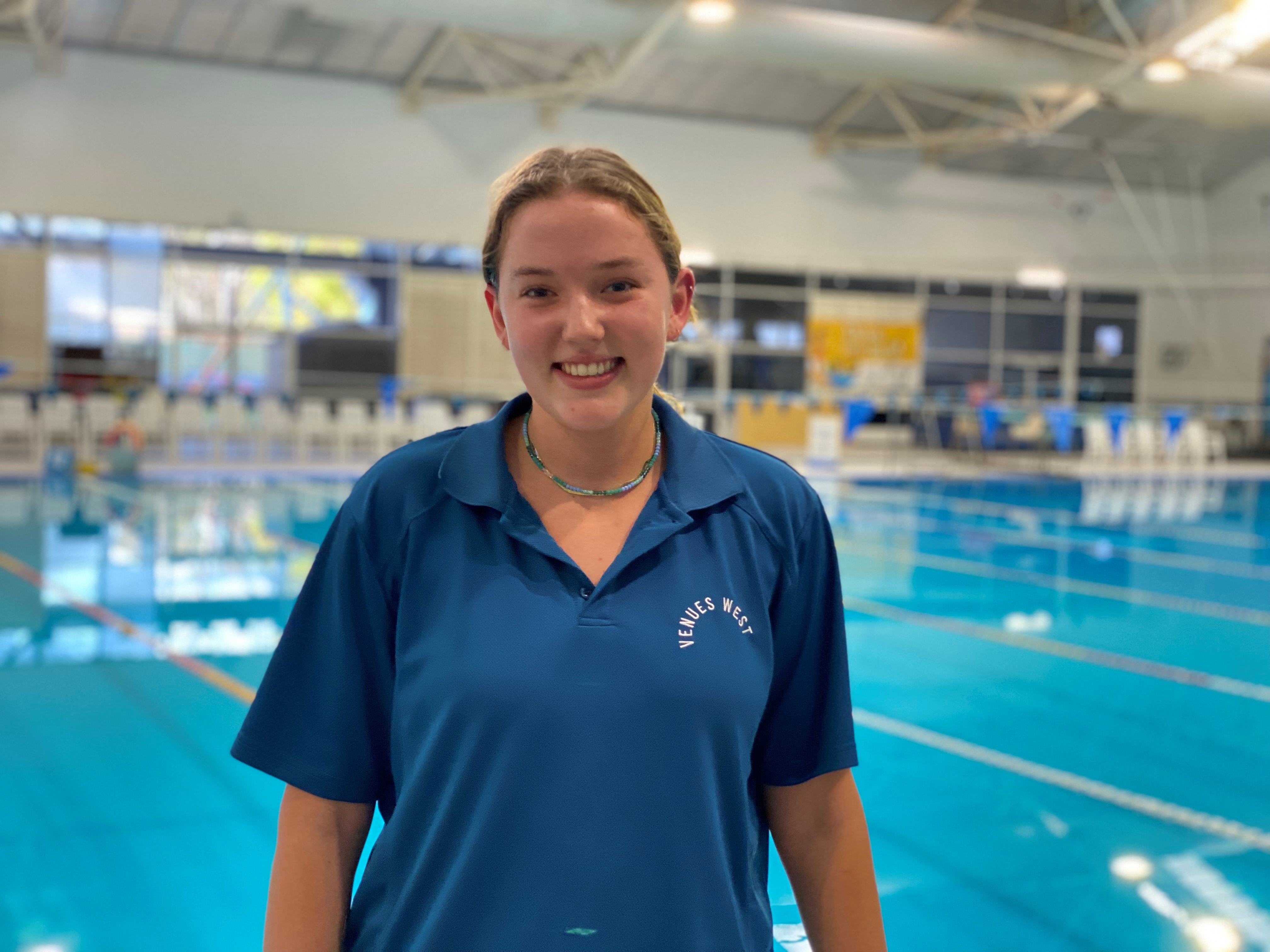 Lotti loves seeing swimmers progress their confidence and skill.
Our swim instructors are helping teach more Australian kids everyday to become competent swimmers.
With the important job of teaching your child to swim, it is vital that swim instructors are highly experienced and educated. At HBF Stadium we ensure that as well as being experienced and knowledgeable our instructors are friendly and make sure your child feels comfortable in the water when learning to swim. Each instructor also brings a unique set of teaching techniques and passions for swimming to our swim school program.
Get to know Lotti

Q: How long have you been a swim instructor?
I have been a instructor at HBF Stadium since July 2022.
Q: What swim levels do you teach?
I teach preschool levels on Friday mornings and Level 3 and 5 on Tuesday afternoons , level 1's on Thursday.
Q: What are your certifications?
I have the:
Austswim – Teacher of Swimming and Water Safety
Working with Children Check
Bronze Medallion
CRP
Q: What is the best part about teaching a child to swim?
When you start with a swimmer who is afraid of the water and they end up loving it. I also love that every day is different and always full of lots of laughs.
Q: Tell us about your favourite activities or hobbies that you like to do for fun?
I love going to the beach and hanging out with my friends and family. I like surfing , reading and playing sports I also love to go out for runs.
Q: Why do you think it's important for children to learn the skills of swimming?
I think its super important for the children to learn to swim to prevent the loss of lives. Its also a super fun activity and is important especially in a country that is surrounded by water.
Q: Do you have a number one swimming or teaching experience?
I have lots of awesome swimming experiences, some of my favourites ae when you have a little swimmer who goes from being super scared to loving swimming and having the best timed.
Q: What is something people many not know about you?
I am from a small country town 350km south east of Perth called Gnowangerup and I went to boarding school in Perth for 6 years.
As well as our knowledgeable, experienced and friendly instructors like Lotti, at HBF Stadium we offer classes with low ratios to ensure maximised learning. Swimming classes at HBF Stadium are continuous with a six week break in the December/January school holidays when our Summer Holiday Swim takes off, so kids are consistently progressing their skills. To find out more about what makes our classes the best swimming lessons Claremont has to offer click here.